Regular Pricing:
$10.00 flat rate for 5 minutes then the cost is $2.00 per minute.
Extension 16
Hello I'm Bonnie, I'm a 38 year old dirty girl from NY. A soft sweet secretary gone bad. Very bad. I fantasize of being thrown across my desk and devoured. You will find out I'm not so innocent. I like it rough. For the love of fuck, rough doesn't mean just going fast. It does not mean shallow thrusts. It means driving in deep and railing me hard so that my whole body receives the impact! It means spanking my bad girl ass hard. It means getting a good grip on my hair and pulling me where you want me. It means long deep thrusts so that I feel every inch of your rock hard cock. I can take a pounding. Give it to me hard! Be the man you dream of being. Let your alpha loose!
---
*When it comes to phone sex my language can go from inappropriate to politically INcorrect. I can use language to sound sweet and sensual or harsh, mean, cruel, and abusive. I'm not afraid of mere "words". And I do mean ANY words!
---

I work Sun thru Wednesday 9am-7pm EST
---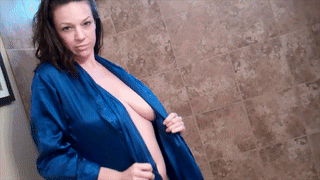 Specialties

Husky Sexy Voice

Has No Taboos

Mutual Masturbation

Cuckolding

Panty Fetish

Fun Mommy

Domination/Humiliation

Submissive

Roleplay and Fetishes

Jerk Off Instructions

Erotic or Kinky

No Limits Total Freak

CBT

Watersports

Sissification

All Age Play
Keywords and Tags
sensual, sexy, erotic, nasty, hardcore, slur, race, nasty